Ellis Carr
President and Chief Executive Officer
Ellis Carr has more than 20 years of experience in the financial services and mortgage industries. Carr has served as Capital Impact Partners' President and Chief Executive Officer since 2016. As of April 2021, he also became the President and Chief Executive Officer of CDC Small Business Finance.
Carr originally joined Capital Impact in 2012 as the Chief Financial Officer and Treasurer. Prior to joining Capital Impact, he held various positions in the investments, capital markets, strategy, and corporate finance areas within Freddie Mac, and in fixed-income fund management both domestically and abroad at Deutsche Bank.
Carr is an Aspen Institute Finance Leader Fellow, is a board member of the Marguerite Casey Foundation, and serves as the board treasurer for HPN (the Housing Partnership Network). He has been recognized as one of Fast Company's "Most Creative People in Business," and selected by the Washington Business Journal as its "Nonprofit Leader of the Year" as well as being named to its "Top Minority Business Leaders" and "Top 40 Under 40" business executives lists. Carr graduated from Towson University with a bachelor's degree in Accounting, and from Georgetown University with a master's degree in Real Estate with a concentration in Finance.
Kim Dorsett
Chief Human Resources Officer
Kimberly Dorsett is responsible for developing and executing Momentus Capital's human resource strategy in support of the overall business plan and strategic direction of the organization. This includes overseeing areas of succession planning, talent acquisition, organizational and performance management, training and development, compensation and benefits administration, and diversity, equity, and inclusion.
Dorsett has served as Capital Impact's CHRO since 2020 and joined CDC Small Business Finance in this same capacity in 2021. She has more than 20 years of experience in the financial services and construction industries. Prior to joining Capital Impact in 2016, first as a Director and then as Senior Director in 2018, she was the Human Resources Director for Federal Home Loan Banks – Office of Finance.
Dorsett graduated from Bethune-Cookman University with a bachelor's degree in Business Administration, and from Marymount University with a master's degree in Management.
Karla Gill
Chief Technology Officer
Karla Gill is responsible for enabling our Momentus Capital mission through next-generation technology strategy and delivery. In her role advancing outcomes for our communities and our enterprise, she leads Ventures Lending Technologies, Enterprise IT, Data Analytics and Project Management. Karla brings 30 years of experience with both for-profit and nonprofit organizations and management consulting spanning the financial services, hospitality, and telecommunications industries. She served as Chief Information & Innovation Officer at MissionSquare Retirement leading digital transformation and previously held IT Vice President roles at Marriott International pioneering emerging technologies. Karla earned her Master of Science in Information Systems and her Bachelor of Science in Computer Science from Virginia Tech. She serves on the Capitol CIO Advisory Board and Virginia Tech Computer Science and Business Information Technology Advisory Boards.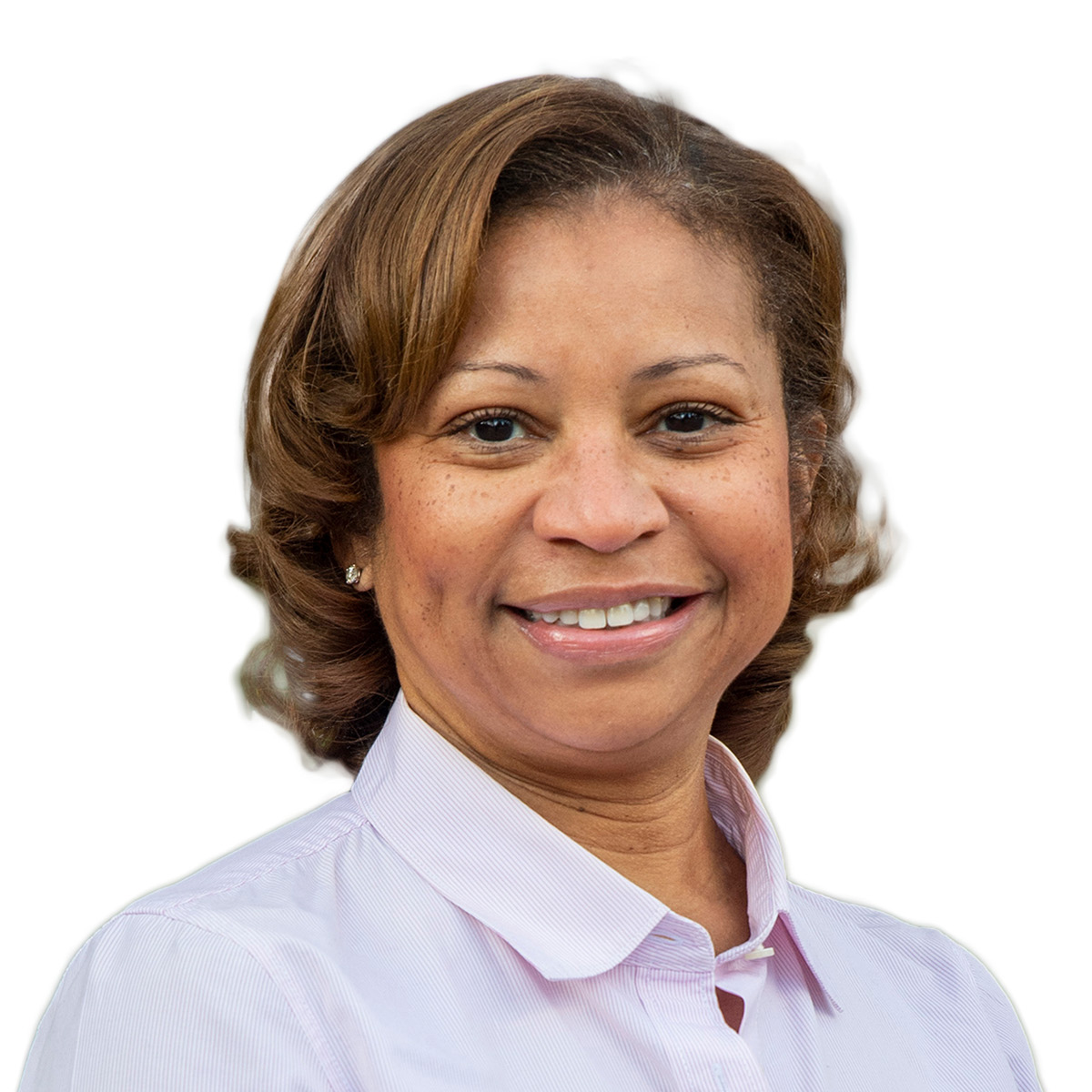 Natalie Gunn
Chief Financial Officer
Natalie Nickens Gunn is responsible for formulating and executing Momentus Capital's financial road map, capital base expansion, and investor relations. Gunn also manages the overall direction for accounting, tax, audit, treasury, and financial planning and analysis. Gunn has served as Capital Impact's CFO since 2016 and joined CDC Small Business Finance in this same capacity in 2021. Gunn has corporate financing and accounting experience across the public and private sectors, including serving as Capital Impact's Controller before stepping into the CFO position. In 2020, the Washington Business Journal named her to their "Women Who Mean Business" List honoring the region's most influential businesswomen.
Prior to joining Capital Impact, she held senior positions at the Government National Mortgage Association (Ginnie Mae), National Cooperative Bank, N.A. (NCB), Capital Automotive REIT, Host Hotels and Resorts and PricewaterhouseCoopers.
Gunn is a Certified Public Accountant, graduated magna cum laude from Hampton University with a degree in accounting, and serves on the Board for Pathways to Housing D.C.
Raymond Guthrie
Chief Investment Officer and Head of Capital Deployment
Raymond Guthrie is responsible for overseeing the teams that provide a continuum of solutions that our new enterprise can offer to communities including financial, intellectual, and social capital. This includes teams focusing on community development real estate lending; SBA 504 real estate lending; SBA small business lending; equitable alternative credit products; equity investments; capacity building programs, and business advising services. Raymond was previously the Managing Director of the American Heart Association's Impact Investment Group focused on investing in social enterprises addressing social determinants of health within communities of color.
During his time at the AHA, he co-created the first of its kind ESG Exchange Traded Fund (ETF) with New York Life Investment Management that is currently traded on the NYSE. Prior to that, he was a Senior Partner at a $200M international impact investment fund in London. His career has also included positions at the Skoll Foundation and Calvert Investments, as well as serving as a U.S. diplomat in emerging economies across Africa and Asia.
Raymond earned his BBA in Economics and Business Law at the University of Miami, and his Juris Doctor at Howard University.
Brian McEvoy
General Counsel, Chief Compliance Officer, and Corporate Secretary
Brian McEvoy is responsible for Momentus Capital's legal and compliance functions. McEvoy has served as Capital Impact's General Counsel, Chief Compliance Officer, and Corporate Secretary since 2021 and has since joined CDC Small Business Finance in this same capacity. He has significant experience in the commercial, multifamily/housing, real estate, and finance sectors, including broad experience in commercial lending and structured finance, equity, securitization, policy and strategy, product and platform development, risk management, operations, regulatory and compliance. Most recently he was Vice President and Deputy General Counsel of Multifamily Legal at Fannie Mae. Prior to joining Fannie Mae, Brian was in private practice in large, national law firms.
McEvoy graduated summa cum laude from Towson University, where he received a Bachelor of Science in Business Administration and Management, with dual concentrations in Finance and Marketing. He graduated with honors from the University of Maryland Francis King Carey School of Law, where he received a Juris Doctor.
Robert Villarreal
Chief External Affairs Officer
Robert Villarreal is responsible for leading policy and government affairs, forming strategic partnerships, developing grant and capital opportunities, and marketing and communications. Villarreal has served in a similar capacity for CDC Small Business Finance since 2016 and joined Capital Impact in this capacity in 2021. Previously he also led CDC Small Business Finance's Community Lending Programs. He has 20-plus years of economic development and non-profit experience, having served a variety of roles in his career. Under his leadership, the organization became the No. 1 SBA Community Advantage lender in the nation. Villarreal serves on several boards and advisory committees.
He holds bachelor's degrees in Political Science and Anthropology from the University of California, San Diego, and a master's in International Political Studies from the Monterey Institute of International Studies.
Matt Wehland
Chief Operations Officer
Matt Wehland is responsible for Momentus Capital's business operations strategy and execution. This includes Lending Operations, Investor Reporting & Compliance, Portfolio Management, Credit, Innovation Lab and Facilities Management. Wehland joined Capital Impact Partners in 2019 and served as the Senior Director of Lending Operations prior to assuming the role of COO in 2022. He has more than 25 years of experience in the financial services industry. Prior to joining Capital Impact Partners, he served as Senior Vice President at both Capital One and National Cooperative Bank. Wehland graduated from the University of Maryland, College Park with a degree in Political Science. He currently serves as a board member for his local housing cooperative.